On May 1, before several of us jetted off to INSAR 2023 in Stockholm, the Child Language Lab's members gathered together at Letty's house
for an end-of-school-year celebration and sendoff to our graduating seniors.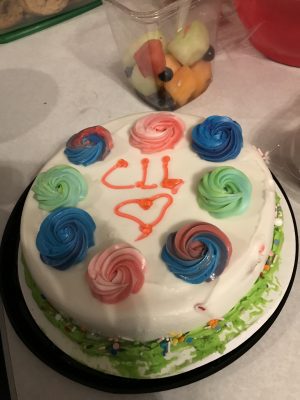 We are so proud of Maddie Riascos, Sarah Cintron, Sede Osahon, Jaydel Hernandez, Aliah Segui, and Julia Johnson for completing
their UConn undergraduate education, and we wish them great success in their futures!
(pictured below, left to right, with Letty)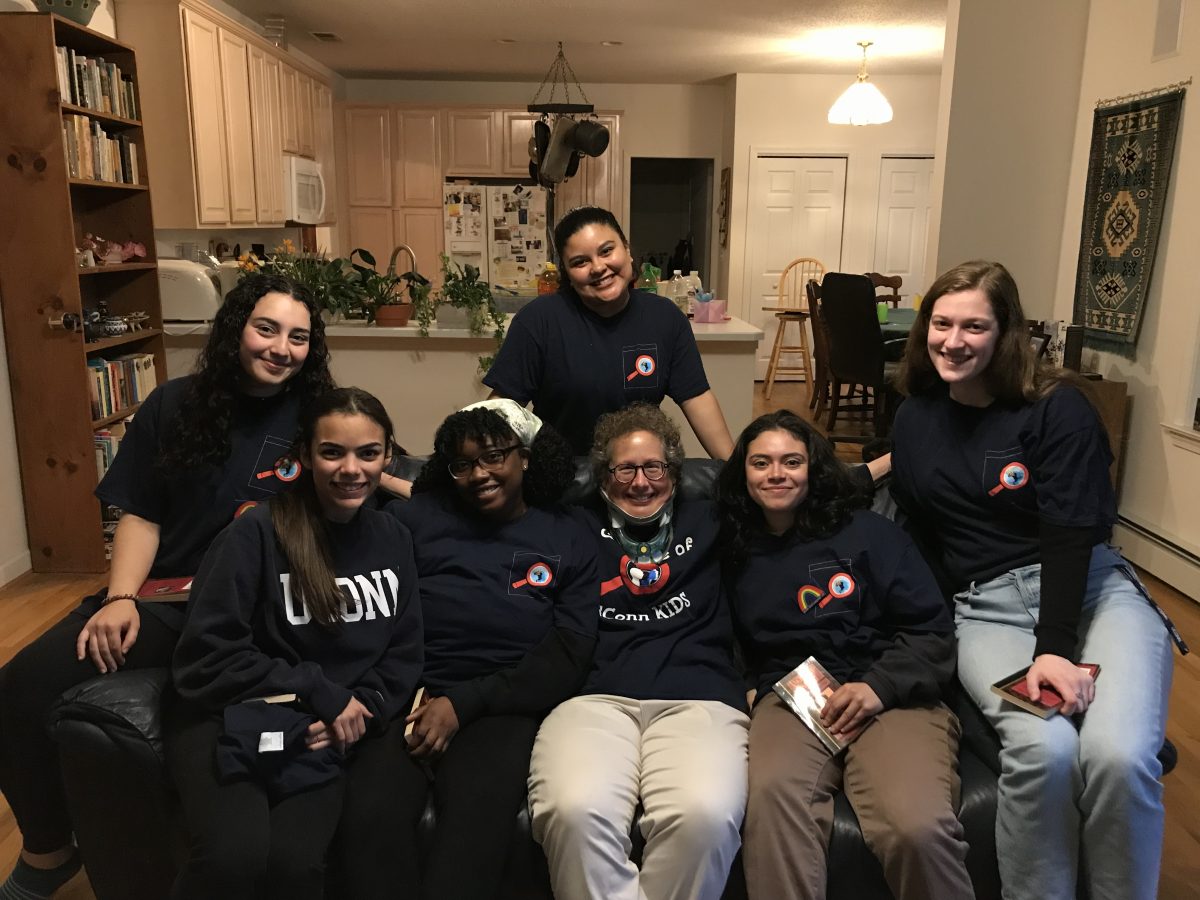 We also sincerely thank the following undergraduates for their outstanding work in the lab in the 2022-23 school year:
Harish Ravichandran, Robbi Zamora, Lindsey Gaspard, Kristina DeMichiel, Audra Giugno,
Yasmin Andalib, Liz Sahagun, Aayaat Saiyed, and Sarah Courtney.
(pictured below, top to bottom, with our graduating seniors, graduate students Cynthia and Kaya,
lab manager Grace, and visiting graduate student Junyou Su)